Since its inception in 1997, Arogya Holistic Healing has been a leading provider of high-quality holistic services, wellness products, and fine teas in Connecticut. Arogya serves as a bridge between Eastern and Western healing modalities, integrating traditional treatments and herbal remedies into modern applications. Recognizing the profound harmonizing properties and therapeutic potential of CBD, we set out to create a unique fusion of full-spectrum CBD, aromatherapy, and Chinese herbal medicine.
Modern CBD Solutions Rooted in Chinese Wisdom

Utilizing more than just CBD, our products include synergistic combinations of whole plant hemp extract, premium essential oils, and Chinese herbs designed to enact a balancing effect on the body.

Our botanical formulas and healing teas are developed in-house by Arogya Founding Directors, Wei and Gregor Bertram, whose combined experience in herbalism, aromatherapy, acupuncture, and Chinese medical philosophy enables them to create expertly balanced blends that are uniquely tailored to support health and wellness.

At Arogya, the quality and potency of our products are of utmost importance. We only use hemp extract that is full-spectrum and third-party lab tested to ensure our standards are met.

SHOP WHOLE PLANT CBD
Arogya means "Whole Health" in Sanskrit - our name embodies our holistic philosophy.
Arogya equates to that which we are all seeking: a state of total well-being where one is integrated and aligned in physical, mental, and spiritual harmony.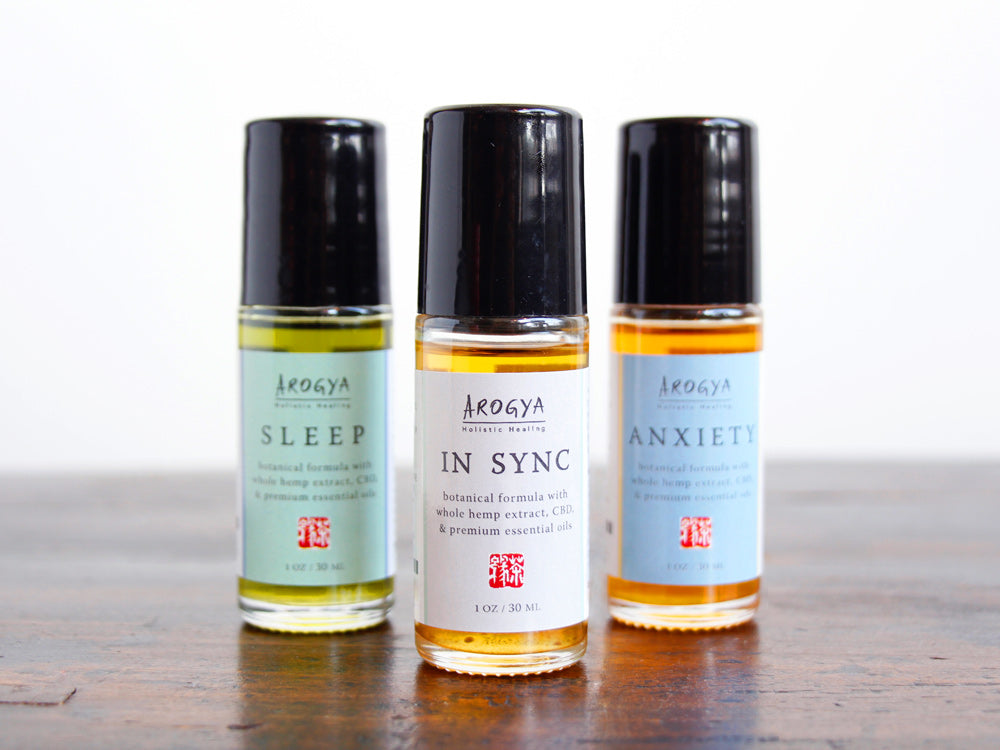 Taking a Holistic Approach to Wellness with CBD
Arogya's signature line of CBD topicals is formulated with our holistic philosophy in mind. The holistic approach to wellness is deeply rooted in restoring balance and equilibrium to the mind, body, and spirit. When combined with positive lifestyle changes and traditional healing modalities, CBD can help promote balance from within.

You get the most out of CBD when you incorporate it into your wellness routine and use it regularly. Arogya topical CBD products can be used individually or in tandem to suit your personal needs.
GET STARTED WITH CBD
Quality & Sourcing
Thoughtfully crafted, responsibly sourced whole plant CBD.
We're dedicated to offering the highest quality hemp-derived CBD products and we only partner with companies and farms that share our commitment to transparency and purity of ingredients. Every Arogya CBD product is carefully sourced, rigorously tested, and made with full-spectrum hemp extract that contains all the cannabinoids, terpenes, antioxidants, flavonoids, and other naturally beneficial compounds found in the hemp plant.
Full-Spectrum CBD

Responsibly Sourced Hemp

Made in the USA

3rd Party Tested

Therapeutic Blends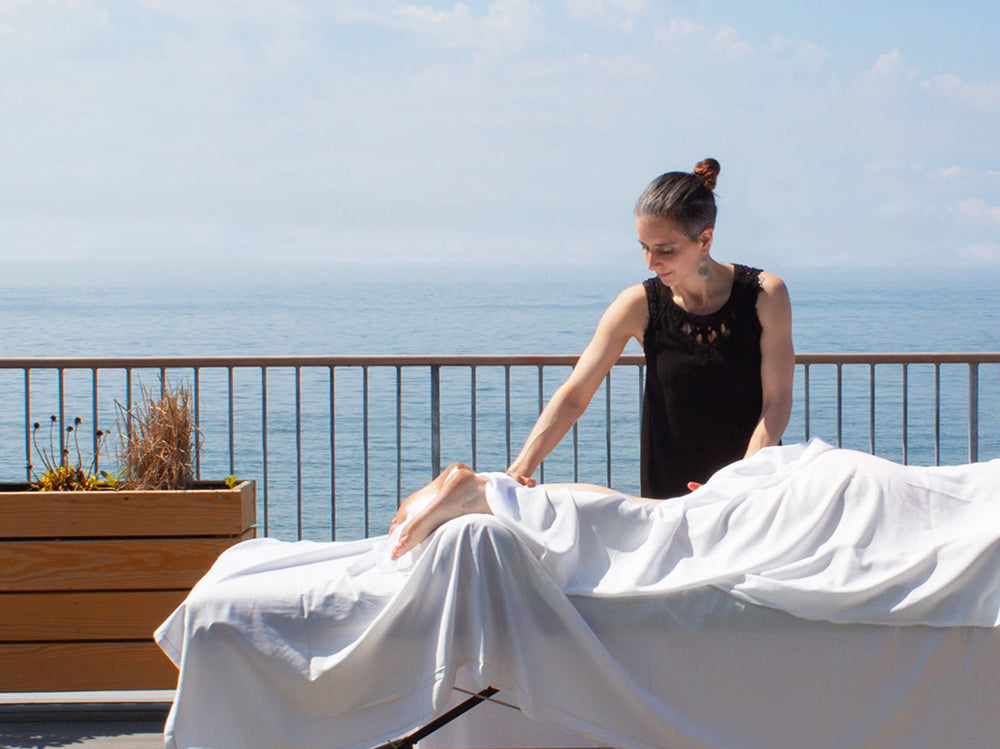 Connecticut's Trusted Wellness Center
Our Holistic Offerings
Our Westport, CT, location features a high-end holistic healing center and retail space stocked with healing teas, CBD products, and artisan teaware. We specialize in traditional healing modalities, including acupuncture, massage, yoga, and herbal remedies.
Our mission is to provide our community with high-quality holistic services in a nurturing, safe, and therapeutic environment and support our clients on the journey to better health.
LEARN MORE
FEATURED SERVICES
Holistic CBD Treatments
CBD Oil Massage

CBD oil massages combine the health benefits of massage therapy with the soothing qualities of our signature herbal oil blends, resulting in deeply relaxing treatments. We use our high-quality massage oils to release muscle tension, reduce inflammation, and relieve pain, leaving you feeling refreshed and restored.

Learn More

CBD Oil Facial

Indulge in the ultimate self-care experience with one of our rejuvenating facial treatments and enhance the benefits of a facial even further with our naturally soothing and anti-inflammatory herbal CBD oils. All our European facials can be custom-designed to suit your skin type and individual skin care needs.

Learn More